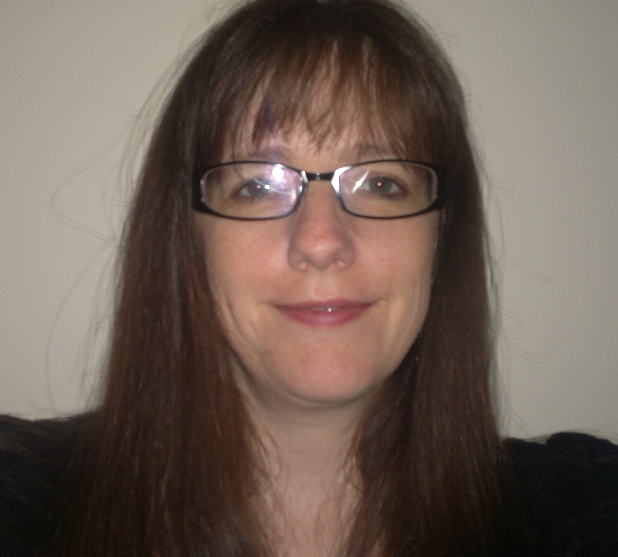 Who Are Typing Services?
Hi, I'm Nina, and I am the owner of Typing Services.
Typing Services is a flourishing business offering typing services and transcription services and now consists of myself and two typists.
What Do Typing Services Do?
Typing Services are waiting to take all those typing jobs off you that you just do not have time to do.
We can transcribe digital audio into any documented format you wish such as letters, surveyors reports, medical reports, court reports, dissertations, newsletters, interviews, books, blog articles, research, minutes of meetings, CV's, inquests, copy typing PDF documents or anything else that you require.
Why Choose Typing Services?
You can be assured of a professional, reliable, confidential and friendly service and all services are tailored to meet clients individual requirements. You may also feel that our rates are not the cheapest, however, we believe in delivering top quality work and all transcripts are checked thoroughly before despatch. This all, of course, takes time but you can be guaranteed an accurate transcript.
How Much Do Typing Services Charge?
For intelligent verbatim rates are charged at £1.10 per audio minute for audio's with one speaker, for example surveyors reports, £1.20 per audio minute for 1:1 interviews and for more than two speakers/focus groups (max. 5) £1.50 per audio minute. For smart verbatim, one speaker is £1.20 per audio minute, 1:1 interviews are £1.35 per audio minute and for more than two speakers/focus groups (max. 5) £1.60 per audio minute. For strict/true verbatim, for one speaker it is £1.40 per audio minute, 1:1 interviews are £1.60 per audio minute and for more than two speakers/focus groups (max. 5) £2.00 per audio minute. Adhoc administration jobs are charged at £12 an hour. For hard copy or retyping PDF's please do not hesitate to contact me for a quotation. One off jobs or regular work are all acceptable.
What Is The Difference Between Verbatim Intelligent, Verbatim Smart and Verbatim Strict?
Strict/true verbatim transcription is an exact transcript of the entire recording which includes absolutely everything such as repetitions (um's, er's) and verbal habits (sort of, like, you know), stutters, stammers, coughing, laughing, clearing throat, pauses, false starts, noises in the background such as doors slamming, telephone ringing, musical sounds, time stops and any use of non-standard English (ain't, 'cos). Verbatim intelligent is a lightly edited script so that it flows and can be read cleanly. This kind of script excludes repetitions, verbal habits, and all the minor details such as coughing, sneezing, throat clearing, stutters, stammers, irrelevant false starts etc. Also any mis-pronounced words will be corrected as well as sentence structure and grammar rules being adhered to. Smart verbatim transcription is in between strict verbatim and verbatim intelligent where the um's and er's and other insignificant utterances are omitted but does include things like verbal habits, false starts and emotions such as laughter and crying if they are relevant to the script.
What Is a Time Stop?
A time stop looks like this [00.00.00] and can be placed at intervals throughout the script. You may want this so that you can easily check something on the script against the recording and the timestop shows you exactly whereabouts on the recording it is.
How Do I get work done by Typing Services?
It is really simple how it works. All you need to do, after the initial contact has been made and rates/deadlines/formats have been agreed, is send me your digital files by email, with any specific instructions/templates. The dictation will be typed into the agreed format, by a competent and experienced typist, and returned to you by myself.
All typists, working for Typing Services, are bound by confidentially and have signed a confidentiaility agreement. All files are transferred to typists using Dropbox.
All transcripts are fully checked and edited by me before being returned.
If your files are confidential or they are too big to send by email, please share your files with me via any web transfer service you feel comfortable with, using email ninadouglas@typing-services.co.uk. Alternatively I am happy to accept files saved to CD's and sent through the post.
If for any reason you are not happy with your finished document all amendments are made free of charge. The only person you will deal with and correspond with is me, so you can be assured of a continious and personal service.
How Do I Pay Typing Services?
Jobs are charged by invoice and payment terms are payment on receipt of the invoice. Invoices can either be settled by BACS or cheque.
How Do I Contact Typing Services?
You can ring me on 0772 491 9726 (if I don't answer please leave a message, I promise I will get back to you) or email me at ninadouglas@typing-services.co.uk.